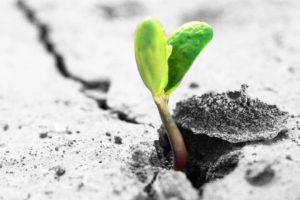 One sunny Saturday afternoon during my last semester in college, friends and I were discussing graduation and job prospects; a grim subject for someone whose major was Psychology. I planned to go directly to graduate school but I decided to take a break from higher education and work for a while instead. The problem was I had no idea what work was available, or what kind I wanted to do.
"Apply at children's services. They'll hire anybody," said a friend of a friend.
"Gee, thanks!" I laughed.
"I mean, I'm just saying they always need people," she added.
"Isn't that like child abuse and foster care? I don't know anything about all that," I replied.
"Nobody does when they start. You'll learn. Just apply. If you can last a year, you can do any kind of social work job. It opens doors."
Not long after, I interviewed with the local county agency and was hired on the spot. As I nervously signed mountains of paperwork, I reminded myself that the job was just a stepping stone between college and graduate school. It was a chance to learn more and maybe it would show me what kind of career I'd want to pursue. Besides, I could always quit if I wanted.
Nearly 25 years have passed, and I haven't quit working on behalf of abused and neglected kids in the child welfare system yet. I don't think I ever will. How can I quit when foster kids don't get to quit? It's not like they get to give their two-week notice. If I can do something—anything—to help them, how can I not, especially when it makes my life so much richer and rewarding?
I've seen the worst of the foster care system and the worst in humanity. But I've also seen the best: children saved, lives made new and beauty formed from brokenness. There is tremendous hope and possibility for positive systemic change.
This blog is a place to write about what I've learned and loved not only about foster care, but about people, what truly matters, and the gifts and challenges brought to us by life. It's your place too—your place to share your comments, thoughts and experiences. We can learn from each other and together, we can make the foster care system a better place for all whose lives it touches.